Dana Al Fardan Composes her Second Musical 'Rumi' along with Co-Writer and West End star Nadim Naaman
Posted on : 10/May/2021
Author : Admin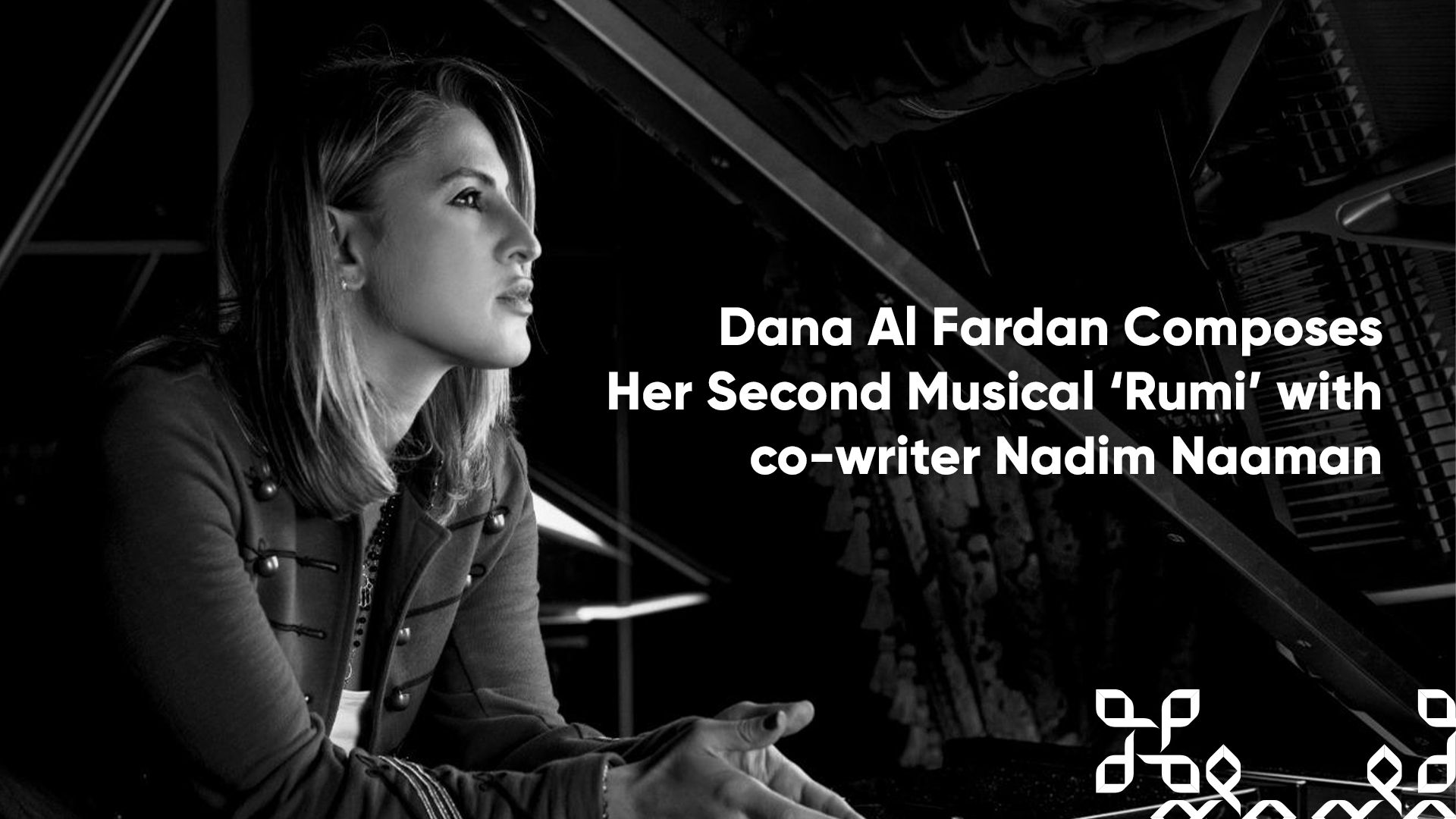 Dana Al Fardan, one of the Middle East's most prominent contemporary composers, is currently in the depths of completing work on her second major stage musical titled Rumi: The Musical'. The show will feature the West End star and writing partner, Nadim Naaman, as well as the Broadway star, Ramin Karimloo. 'Rumi' is based on Evren Sharma's story of 13th-century philosopher and poet Rumi. The musical has been a labor of love, with recording taking place between London and Doha during the height of the Covid-19 pandemic.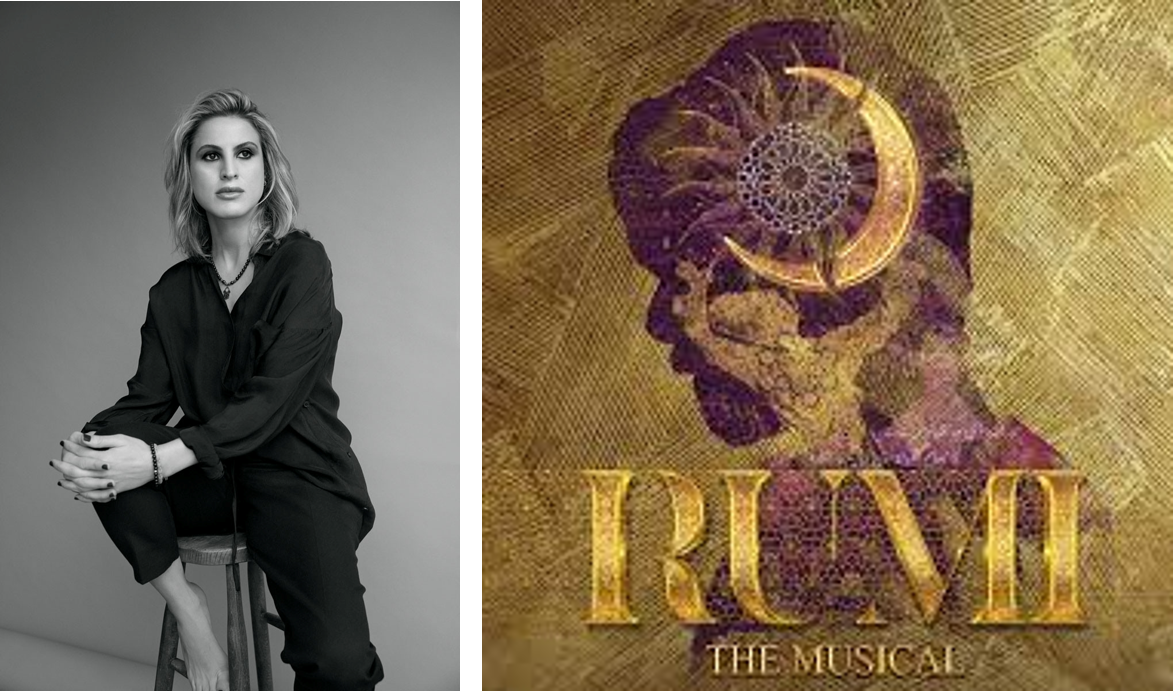 Dana Al Fardan is a Symphonic Artist, Composer, and Songwriter from Qatar. Her work consists of a blend of Arabic-influenced contemporary classical, drawing on her vibrant cultural heritage and influenced by her love of world music. Dana is a Brand Ambassador for the world-famous Qatar Philharmonic Orchestra, with whom she recorded her first two albums, 'Layla' and 'Sandstorm'.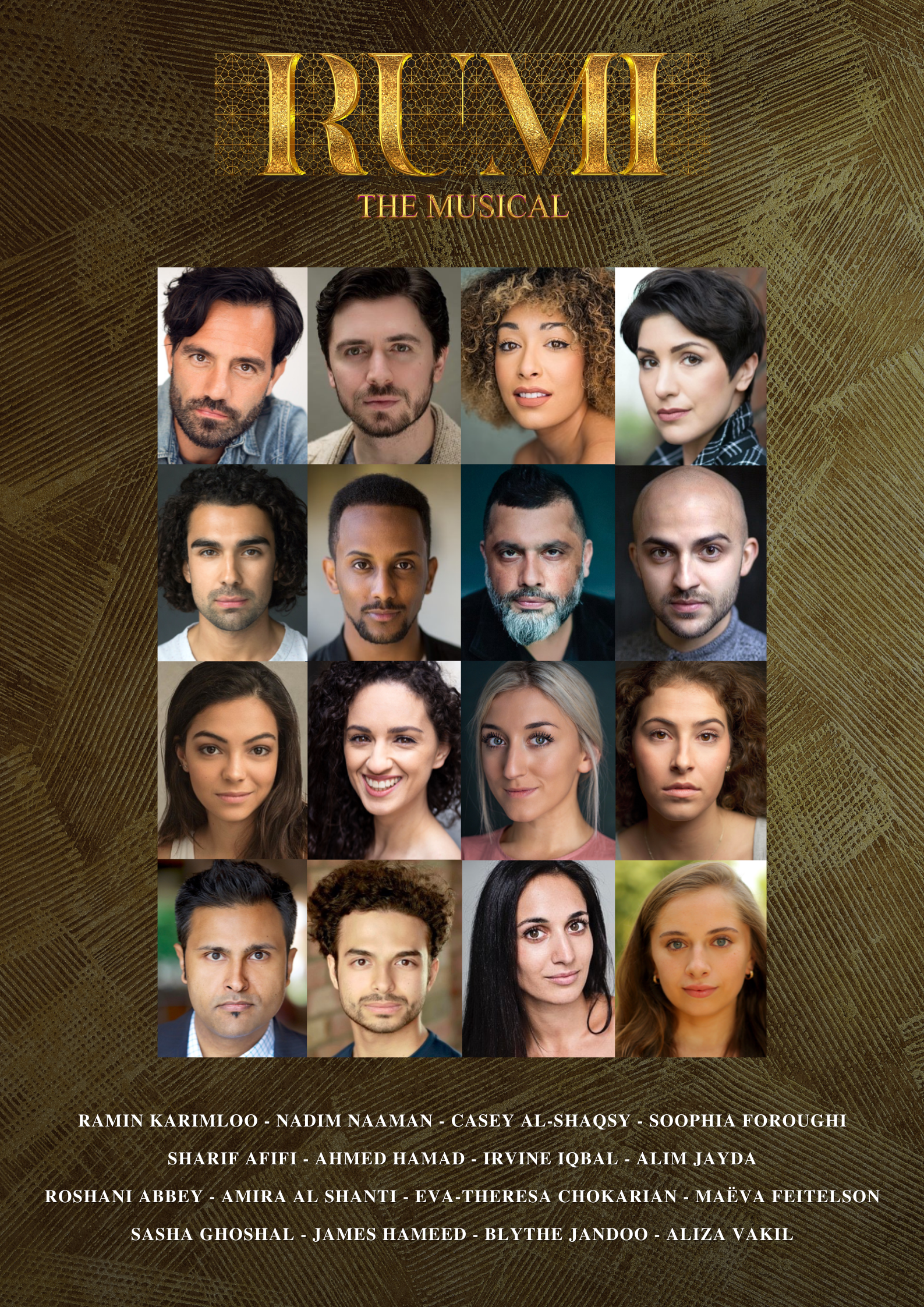 The central protagonists of the full-length concept album are Ramin Karimloo (as Shams Tabrizi) and Nadim Naaman (as Rumi) who will be heading the West End cast comprising entirely of performers of Middle Eastern, North African, and South Asian heritage, as well as featuring The Qatar Philharmonic Orchestra.
Nadim Naaman is a Lebanese-British actor, singer, and writer, who studied musical theater at The Royal Academy of Music, where he is now an Associate. Nadim co-composed the critically acclaimed Kahlil Gibran musical 'Broken Wings', with Dana Al Fardan, based on his book of the same name. Dana and Nadim worked together on the 2018 musical 'Broken Wings', which debuted in the West End to sell-out shows at the Theatre Royal Haymarket before touring the Middle East.
Ramin Karimloo, is a well-known actor, singer, and composer best known for his work on some of London's longest-running musicals, including The Phantom of the Opera, in which he played the Phantom. He also played leading roles in Les Misérables and several other critically acclaimed musicals.
They are joined by Casey Al-Shaqsy (as Kimya), Soophia Foroughi (Kara), Sharif Afifi (Sultan Valed), Ahmed Hamad (Aladdin), Irvine Iqbal (Husam), Alim Jayda (Sayyed), Roshani Abbey, Amira Al Shanti, Eva-Theresa Chokarian, Maëva Feitelson, Sasha Ghoshal, James Hameed, Blythe Jandoo and Aliza Vakil.
The musical is orchestrated and arranged by Joe Davison, which also features Nikki Davison's vocal arrangements and Maias Alyamani's Middle Eastern musical supervision. The album is produced, edited, and mixed by Joe and Nikki Davison for Auburn Jam Music.
In the Spring of 2021, 'Rumi: The Musical' was released on all major digital platforms.
Are you interested in similar content? Follow us on our social media!