Fashion united by CR runway: The biggest fashion show ever
Posted on : 18/Dec/2022
Author : Staff contributor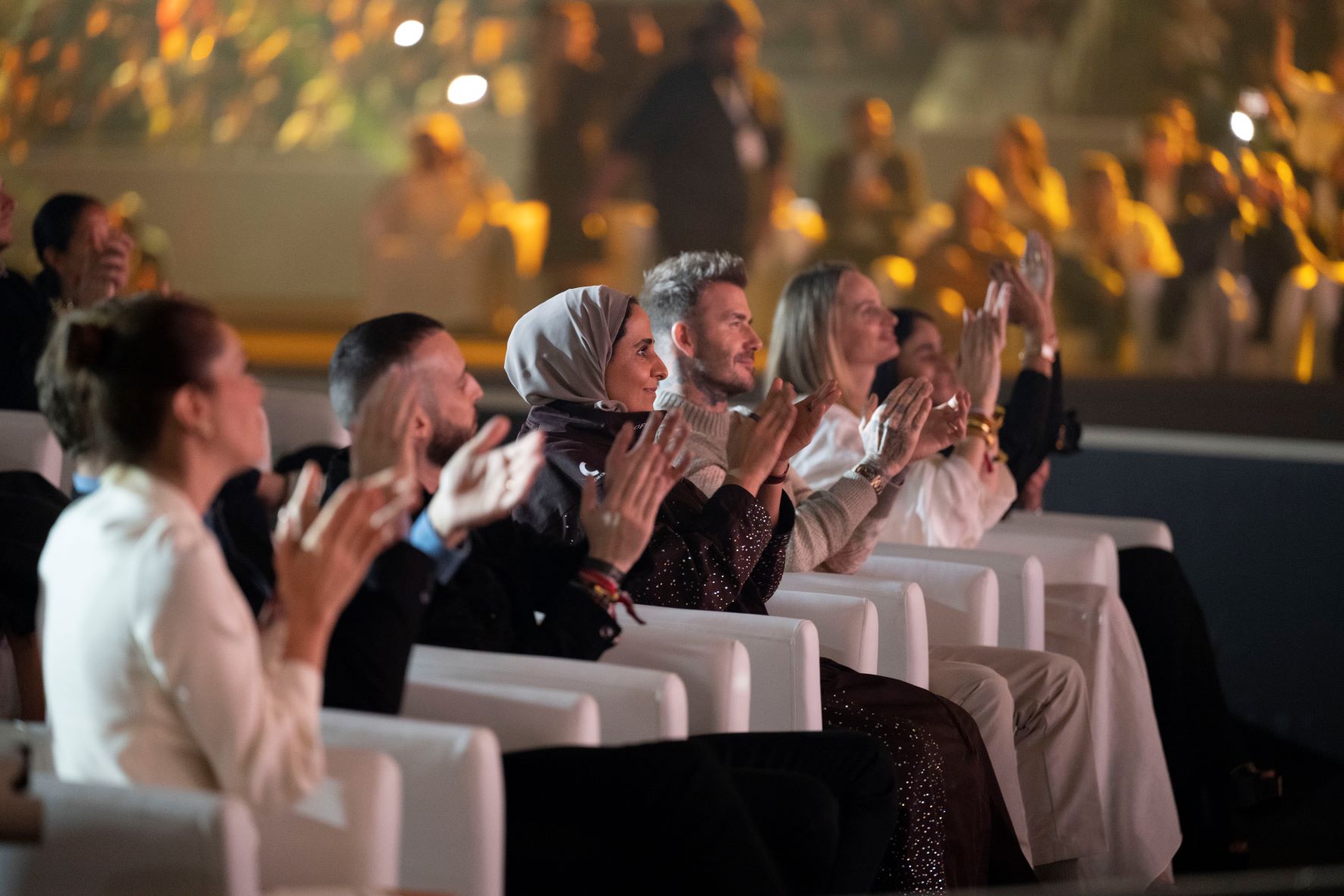 In the wrap-up of the final matches for the Fifa World Cup 2022, the large-scale fashion show was an opportunity to bring designers from over 50 countries to showcase their work. The event occurred on the 16th of December at the Ras Abou Aboud stadium, also known as the 974 stadium.
The show was devised by Sheikha Mayassa Bint Hamad, chairperson of Qatar Museums, curated by Carine Roitfeld, a french fashion editor and former fashion model, and directed by Vladimir Restoin Roitfeld, CEO of CR runway.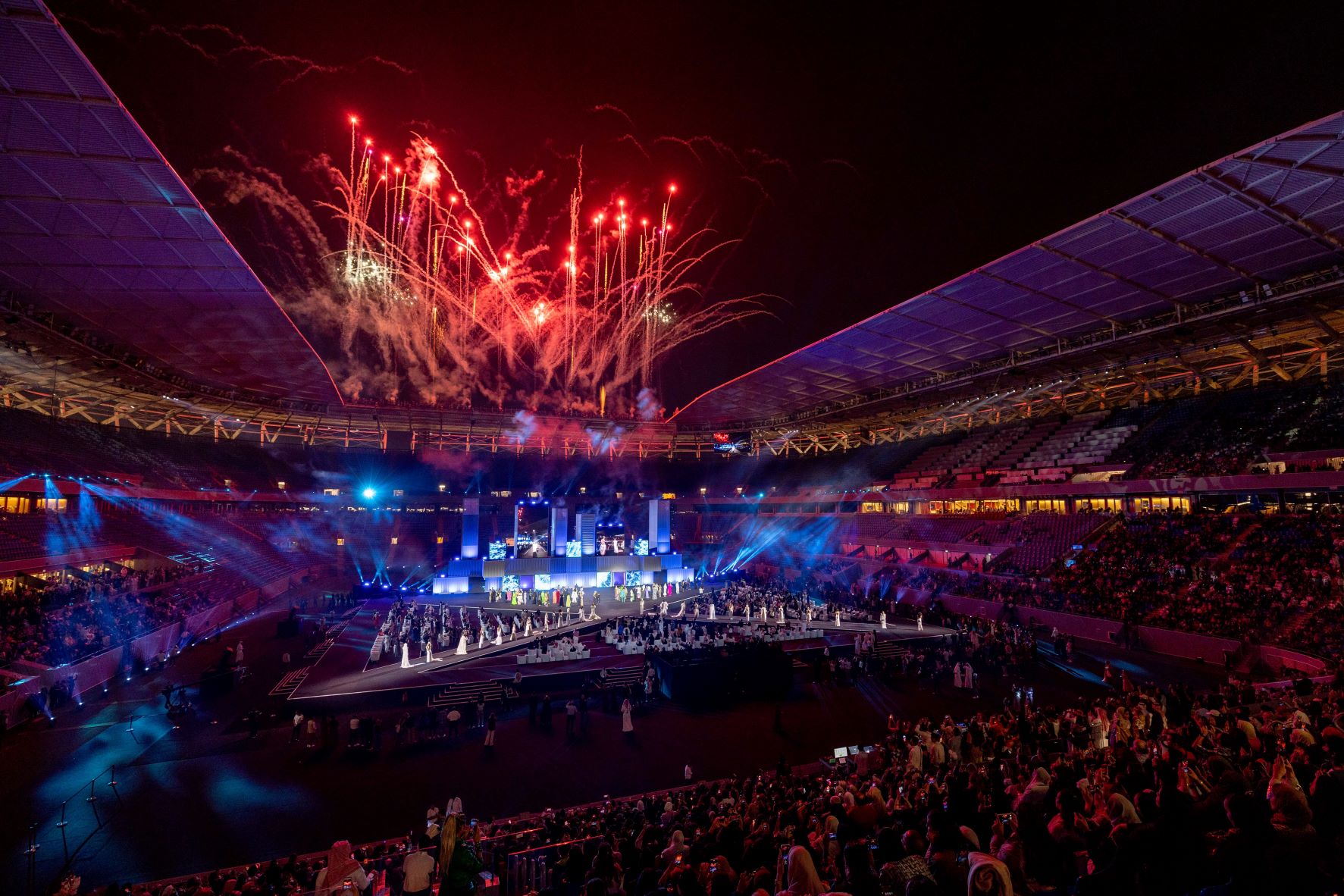 Qatar Fashion United, credit: Qatar museums
The event also featured performances from internationally acclaimed artists such as Cheb Khaled, Nanci Ajram, Ozuna, Zakes Bantwini, and DJ Snake.
The runaway "The Fashion World tour" featured global and local designers' works in front of an audience of 25,000 spectators. The fashion show was a collaborative effort between Qatar creates, aiming to promote and celebrate Qatar's heritage and cultural diversity through events, activations, and CR runaway. The show also allowed local designers to showcase their talents and take the stage alongside renowned global designers and brands.
Qatar Fashion United by CR Runway presented over 21 Qatar-based brands by M7, a hub for local entrepreneurs in fashion, technology, and design.
The show comprised stunning performances, including one about Qatar's pearl diving heritage": "Where the sand meets the sea" by Aliya Al Obaidly and Harlienz. The final show, "One night in Qatar," displayed a unique collection of haute couture designed explicitly for the event Qatar united by CR runaway by internationally acclaimed designers.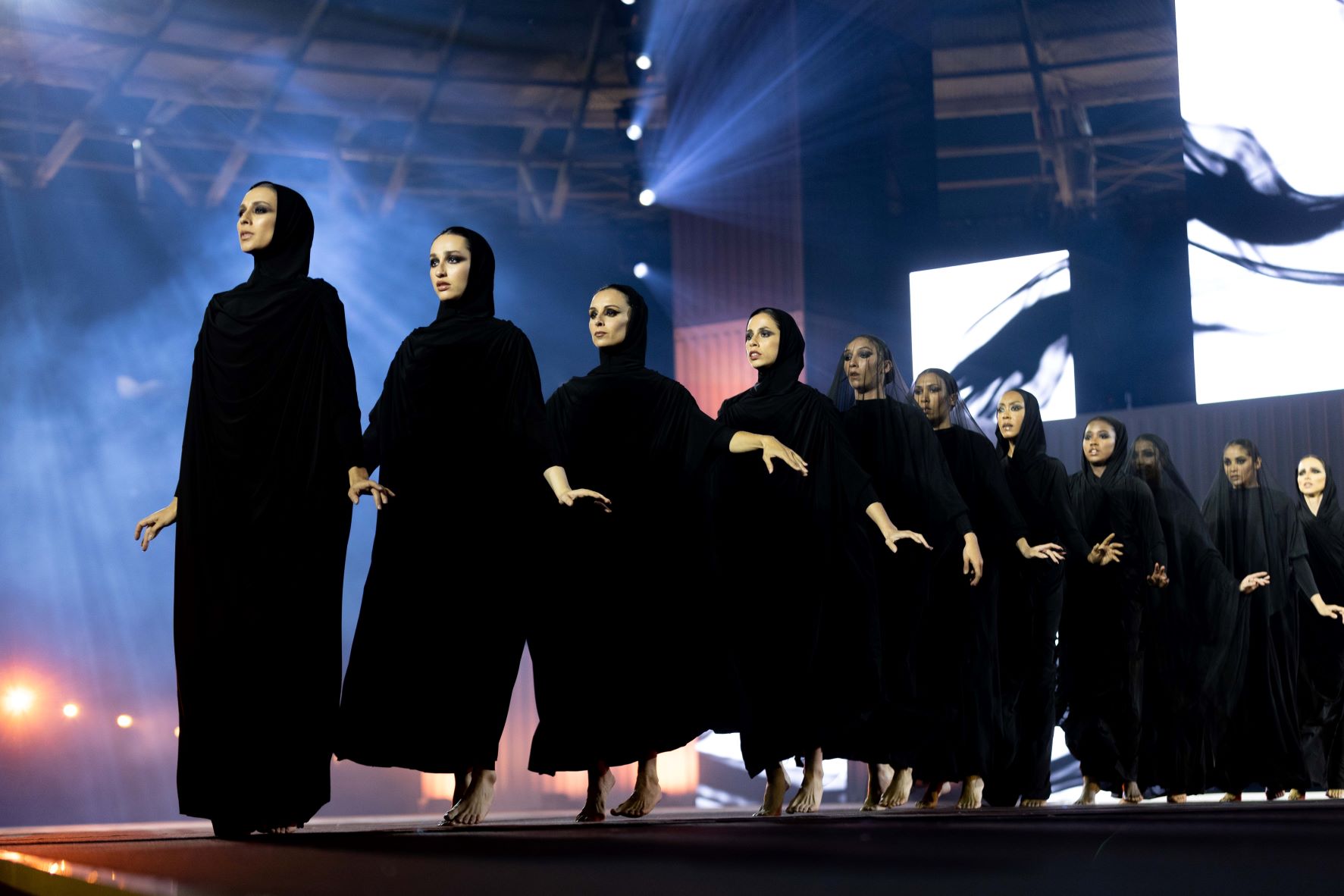 Pearl diving performances, credit: Qatar museums
Qatar Fashion United by CR runaway was an epic fashion show characterized by the diversity of its performances that highlighted music, fashion, culture, and sports from around the globe. All the profits from the show went to Education Above all, a Qatar-based organization aimed at improving the lives of disadvantaged children through education.
Were you there? Let us know in the comments below and follow us @creativesamplified for more content like this.