Generation Amazing Youth festival 2022 kicks off in Doha ahead of the FIFA World Cup Qatar 2022 tournament:
Posted on : 16/Nov/2022
Author : Staff contributor
Ahead of the FIFA World Cup football tournament, Generation's Amazing Youth Festival is kicking off on the 16th of November, bringing together youth from over 32 participating nations that qualified for the World Cup. The festival aims to celebrate inclusion and the power of football and encourage young people to use sports as a force of good in their home communities.
The event will be attended by high-level personalities, including football celebrities David Beckham, Sarah Essam, Marcel Desailly, and influential Qatari personalities such as H.E Lolwah Rashid Mohammed Al-Khater and acclaimed Qatari journalist Mohammed Saadan Al Kuwari.
Generation Amazing Youth Festival is part of the GOAL 22 Program, a year-long exchange program bringing together students from international schools across the world ahead of the World Cup matches to promote the values of inclusiveness in sports and social change.
The GOAL 22 is a first-of-its-kind exchange program and aims to leave a lasting legacy beyond the FIFA World Cup Qatar 2022 by encouraging youth development through the power of sport.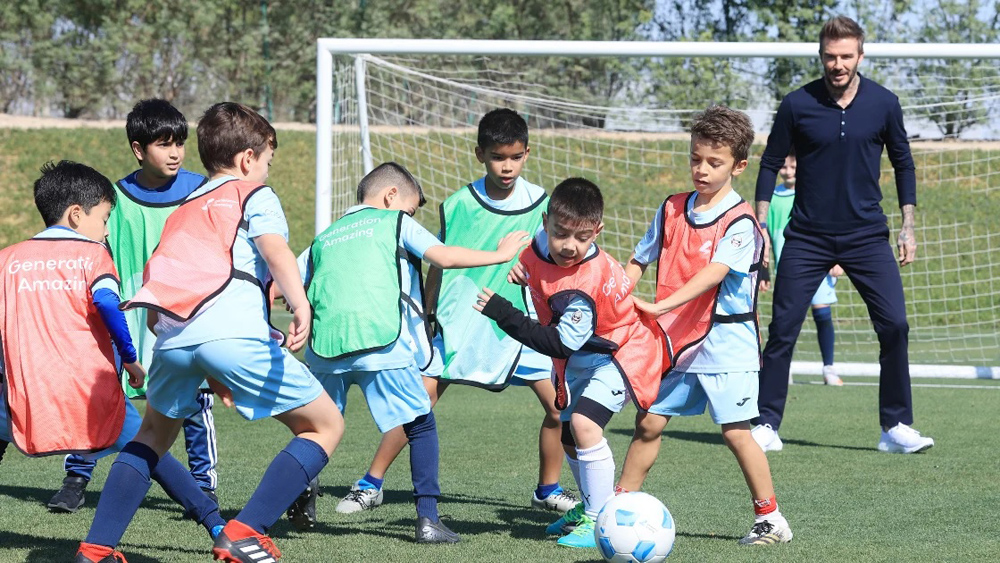 The Generation Amazing Youth Festival aims to inspire change and build a network of young change-makers to impact their communities positively. It is curated to address six of the UN's Sustainable development goals.
Youth from the represented countries will come together at Oxygen park, Qatar foundation, from the 16th to the 21st of November 2021 and participate in curated workshops as part of the Generation Amazing festival, just a few days ahead of the World Cup. In addition, the young participants will also have the opportunity to attend a World Cup match and support their home country at the games.
On the last day of the festival, participants will participate in a cultural ceremony to represent their country's traditions and showcase the cross-cultural exchange facilitated by the Generation Amazing Youth festival.
Championing the values of fair play, co-existence, and female empowerment, the Generation amazing youth festival is an of its kind event not to be missed.
Make sure to check it out if you are interested. We hope to see you there!
Like and follow us on social media to read similar content at @creativesamplified.