Harvey Nichols, Doha: Ramadan Pop Up Store
Posted on : 26/Apr/2021
Author : Admin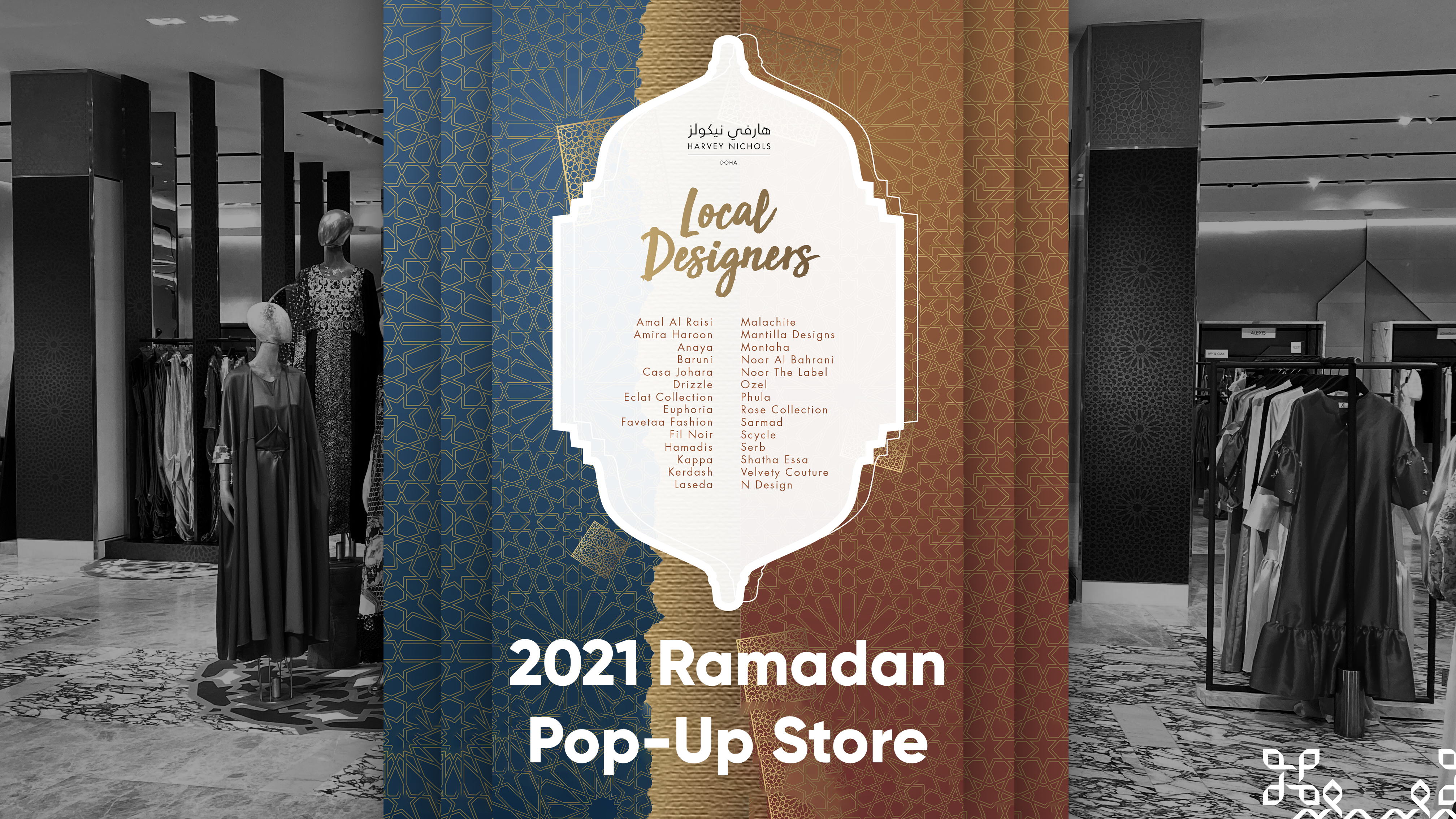 We all love a good shopping pop-up. Its limited time span combines just the right amount of excitement coupled with a "miss-it-miss-out" social anxiety that gets shoppers through the doors.
If you are interested in heading to the most relevant pop-up this Ramadan season, then Harvey Nichols is the place to find the latest stylish collections from nearly 30 local brands.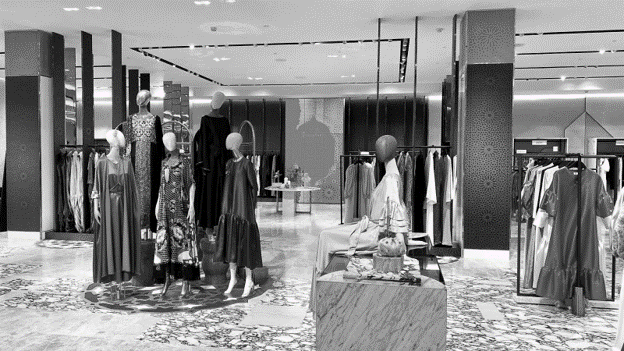 Harvey Nichols Ramadan Pop-up Store
Harvey Nichols, a key international retail giant in Qatar, launched just before the start of Ramadan its annual pop-up store that showcases a wide range of rising and well established local fashion designers. This announcement comes at opportune time within the month of Ramadan, allowing all the fashion designers to display their fashion line and accessories, against a customised Ramadan-esq aesthetic backdrop.
The local designers have come together and put their best curated pieces on the racks. These designs utilize a combination of modern simplicity blended with cultural complexity creating a design worth turning your head to look at twice.
Here is a look at brands that can be found within the pop-up: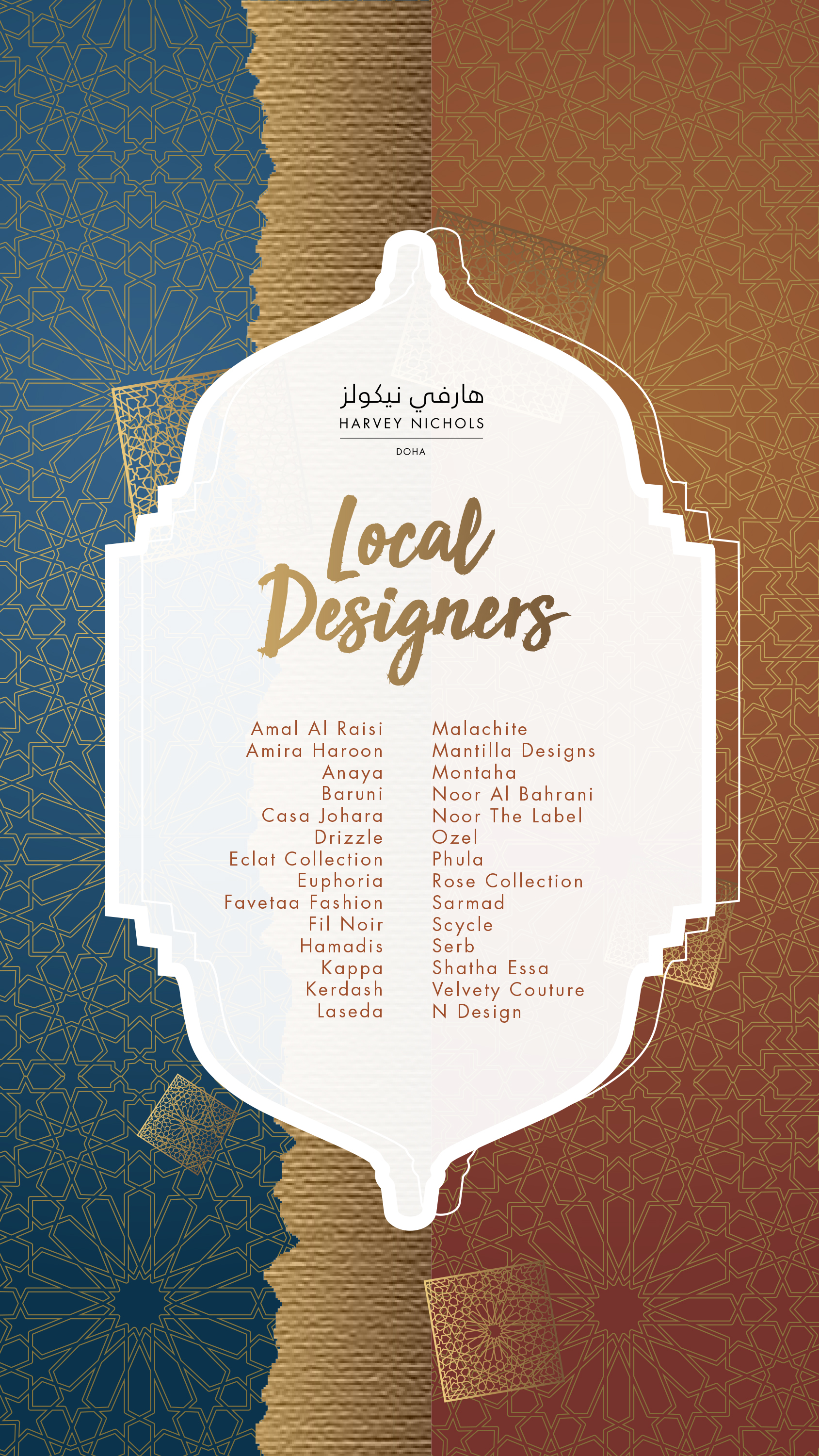 Local Brands:

Amal Al Raisi
Amira Haroon
Anaya
Baruni
Casa Johara
Drizzle
Eclat Collection
Euphoria
Favetaa Fashion
Fil Noir
Hamadis
Kappa
Kerdash
Laseda
Malachite
Mantilla
Montaha
Noor Al Bahrani
Norr the Label
Ozel
Phula
Rose Collection
Sarmad
Scycle
Serb
Shatha Essa
Velvety Couture
N Design
Waed Asmar

The Pop Up store format utilized by Harvey Nichols allows for collaboration between a well-established entity that can subsequently support local talent within the country; and where seasonal opportunities such as these, can help simplify distribution channels for entrepreneurs.




The Harvey Nichols pop-up store is in effect from now till the end of Eid 2021.

So what are you waiting for?
Visit Harvey Nichols at Doha Festival City today and support our local fashion designers!
Are you interested in similar content? Follow us on our social media!